In packaging, the non-abrasive material offered is often a foam. Protective angles are sometimes covered with it to limit the abrasion that can be caused by the cardboard rubbing on certain sensitive surfaces. Corruguard™ wanted to offer a high-performance product that is also recyclable. So after months of fine-tuning and validation through lab testings, we are now able to deliver a non-abrasive wedge that is 100% recyclable. Efficient, allowing moisture to pass through, eco-responsible in addition to being competitive, the double layer of latex with which our cardboard is coated exceeds the performance of several other coatings widely used on the market.
Completely ready, Cartons Corruguard ™ is proud to present its Corruguard ™ Enduit corner which has rapidly taken place on the markets since March 2017.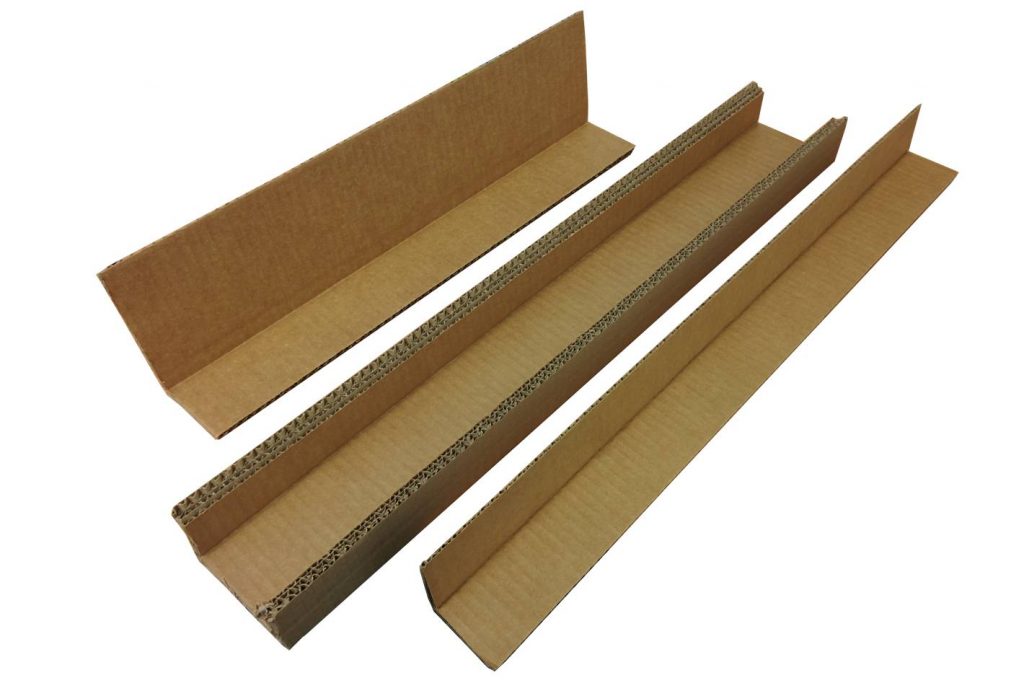 Seeking to dominate the market with quality and competitive products, Corruguard ™ offers Laminate. Covered with a polypropylene film, the coated angle iron is a proven non-abrasive and economical solution. Its performance, tested in the laboratory, competes with that of foam for a very advantageous price.
This solution leads us to offer the most economical non-abrasive angle iron on the market.